How to Make or Buy a Halloween Costume on a Frugal Budget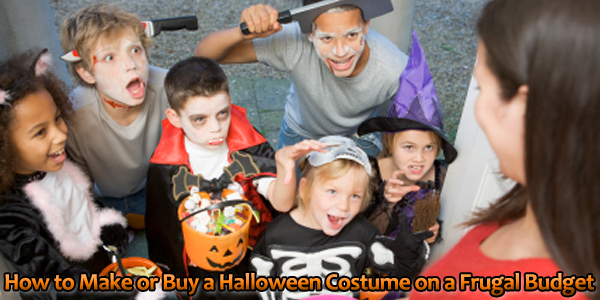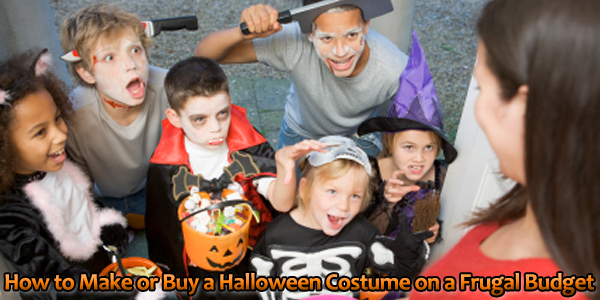 Looking for ghoulish Halloween costumes that won't make you shriek in terror at the price? Here are some spooky, funky DIY Costumes ideas, tips for getting the best deals on store bought costumes, and much much more!
Last Minute DIY Ideas
Before you hit the thrift stores, dollar stores, or garage sales, assess what you already have at home. Check your closets, garage, storage units, attic and basement. Sometimes just browsing with an open mind can lead to inspiration.
You may find a big, square cardboard box that can be used to be the body of a robot costume. One year when I was a pre-teen, I found a dress in my Mom's closet that reminded me of a flight attendant. With a little make up and dress alterations, I was a zombie flight attendant. Here are a few articles that may help get your creative juices flowing: Last Minute DIY Halloween Costumes, Best Homemade Halloween Costumes, and 85 Easy Frugal Halloween Costume Ideas
One Person's Junk is another's Treasure
After raiding your house, there is still another step before pulling out you wallet. Ask your friends and family for items you can use to make a costume. The beauty of community is the ability to trade someone's junk and get new treasures. A green community in Seattle takes it a step further and does a community wide costume exchange.
Spooktacular Online Savings
If you are looking for a specific costume it may be more time and cost effective to purchase a costume online. It is still early enough to shop online for Halloween costumes and save a bundle. Price Grabber has Kids Costumes under $20 and so does Wholesale Halloween Costumes.
Ghoulish In Store Costume Shopping Tips
If it's too late to shop online for particular costume, search out the stores for a costume that is missing a piece or needs slight repair. If you are handy you can make a small alteration and save money on paying a lower price for "damaged goods". If you find a costume missing a part you can always add your own things from home.
Think Ahead
It doesn't hurt to check the clearance racks the day after Halloween to get some costume staples to add to your Halloween collection. You may find an accessory that could be used for many different costumes for future years.