5 Easy Ways to Reduce Healthcare Costs through Prevention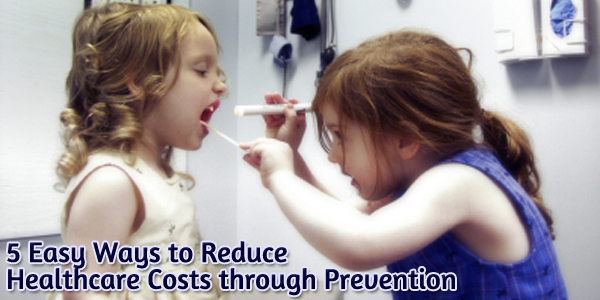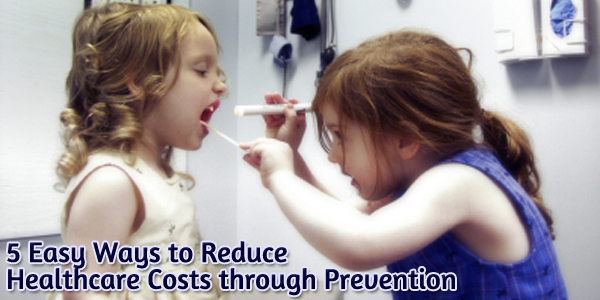 The cold and flu season has begun. Your family can save money on doctor visits by taking preventive measures now. Here are 5 simple ways to protect your family from this year's cold and flu viruses.
Develop Healthy Stress Management Techniques
In recent years we are learning more and more about the correlation between stress and our physical health. It is important even when life gets busy to continue to care for ourselves because extra stress weakens our immune system, leaving us vulnerable to colds and flues. Learn more about how stress effects your health in a recent article from Quizzle that explores the question Is There a Connection between Financial and Mental Health? See Entrepreneur's Top Tips for Managing Stress for some ideas to get you started.
Healthy Eating
Most health conditions from acute to chronic stem from having an unhealthy diet. Processed, fatty, and sugary foods do not boost the immune system. In fact, foods high in sugar decrease immune system function for up to five hours. Also keep yourself hydrated water can flush cold and flu viruses from your throat to your stomach where the virus cannot survive. Don't worry, eating healthy doesn't have to cost you more. Check out Money Crashers' article Eat Healthy on a Budget for some helpful tips for feeding your family healthy foods the frugal way.
Exercise
Exercising boosts your immune system, helping the body defend itself against viruses. It is also a stress management tool that will further safeguard you from more serious health problems like hypertension and diabetes. Don't let the cold weather stop you from staying fit. Visit Wisebread for tips on Exercising in a Winter Wonderland. Also for more exercise ideas check out Money Crashers' 13 Ways to Exercise without a Gym Membership.
Stay Warm
Being cold doesn't actually cause a cold but it does decrease the body's stamina and cause stress to the body. Make sure your children are properly clothed for the weather. At the beginning of fall the weather is always changing, so send your kids to school prepared for a cold front with a light jacket and light scarf. If you're a DIYer, consider doing some home repairs before Winter hits. Do It Yourself has an in-depth article on How to Save on Heating Costs by insulting your home.
Teaching Children Hygiene Habits
Most of the time cold and flu viruses are passed at school. Talk to your children about healthy hygiene habits such as washing their hands, not sharing personal items with friends, and keeping personal space from friends who are sick. You might consider starting a habit of washing hands after school so germs aren't brought home to the younger children.
More Resources
Prevent a Cold or Flu via WikiHow
13 Ways to Kill a Cold without Killing your Budget via Frugal Law Student
6 Natural Ways to Stop a Cold in its Tracks via TipHero