Educational Activities for the Frugal Family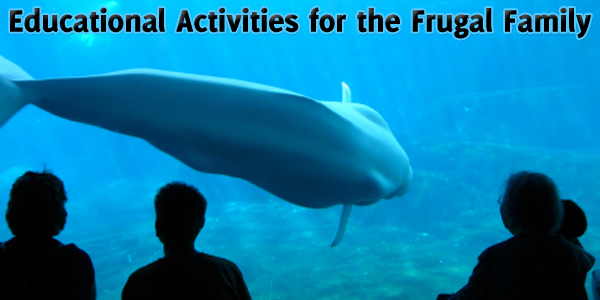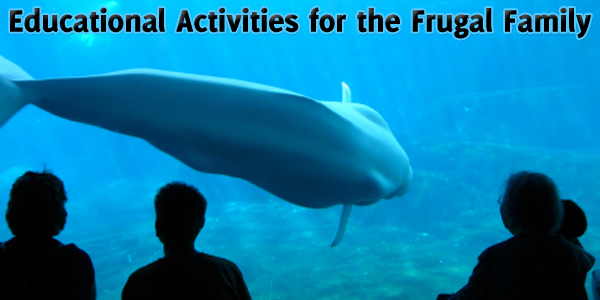 Learning is one thing that never goes out of style, but sometimes it costs money. Here are some educational activities that won't break your bank.
Zoos and Aquariums
Almost every city has a zoo and/or an aquarium and some even have exotic animals and wildlife sanctuaries. Regular admission prices may be on the expensive side, but becoming a member costs about the same as two admission tickets at most zoos. Find out everything your zoo has to offer, such as live shows, animal interaction and special events. This is a great way for you and your family to learn about wildlife.
Museums
Museums are one of the best places to learn about anything and everything and usually have some great membership deals. Like zoos and aquariums, museums often hold special events for members. Keep an eye out for free admission days if you don't want to purchase a membership.
Universities
Many colleges and universities (even community colleges) offer educational programs at little or no cost to you. Visit your local college's website to find out about specific events put on by different academic departments, like science fairs, demonstrations and historical shows.
Host a Nature Show
With or without a camera, hosting a nature show is a fun learning activity with a low price. Spend some time learning about your local wildlife and landscape and head out into the great outdoors. Explaining what you find while taking a hike or walking a trail helps reinforce your learning. Costs include a picnic lunch and some water.
Join a Field Trip Group
Even if you don't home school your kids, you can still join a local homeschooling group and take field trips. While some of them may be during the school and work day, there will always be trips on the weekends and during the summer. Pitching in with a group of families will help lower your costs, which allows you to visit places that might otherwise be out of your budget.
Make Your Own Games
Create games of any kind – board game, game show or anything in between – to help you learn and spread knowledge without spending a lot of money. The easiest way to make any game about learning is to make it revolve around facts and trivia. Before advancing to the next token on a game board, you must correctly answer a question. Creativity is the key here, and there are many ideas online for educational games.