How to Backup Your Digital Life for Free or Cheap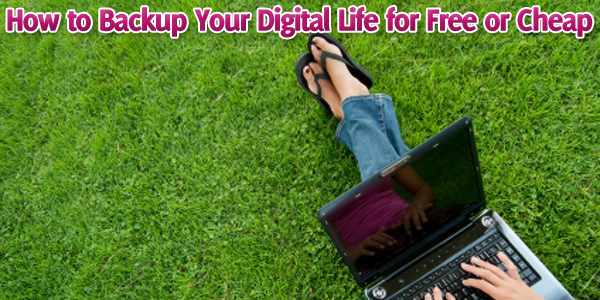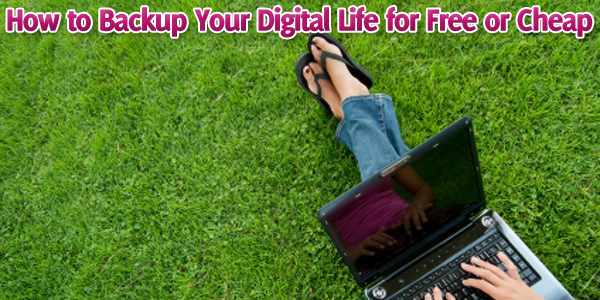 From photos to movies to documents, your digital life is becoming more and more essential to your everyday life and you should protect it. Backing up your data is one of the most important things you can do to ensure a worry-free life in the case of a computer disaster.
What is the Cloud?
You have probably heard the term "cloud computing" before, but you may not know what it means. The cloud refers to a network of computers available to you via Internet to store your files. This could mean your friend's computer in Florida even though you are in Texas, or it could mean Google's services or Microsoft's.
Backing Up to the Cloud
There are many services available for online backup and they have a range of prices and features. For all kinds of files (photos, movies, documents or anything), you will need a website like Dropbox, CrashPlan, Amazon CloudDrive or SugarSync.
CrashPlan and Carbonite are tools that can easily back up a mirrored image of your entire hard drive or specific files. Dropbox, SugarSync and Amazon CloudDriveallow you to upload individual files that you can also access via web interface from any browser, which is very convenient if you are a frequent traveler.
You can also backup specific types of files like photos to specialty websites. For example, Picasa or Flickr for photos; Microsoft SkyDrive for documents and files under 50 MB each; and Google Music or Amazon Cloud Drive for music.
Pricing for Online Backup
All of these services offer a free account with some limitations, usually on space. If you have a lot of data to backup, you will have to use a paid account. Pricing will depend on the amount of space you need, but all of these services offer inexpensive options.
As always, do your research to find out how much space you need and which service will meet your needs. Coupon and promotional codes are sometimes available for these services and most of them (definitely Dropbox, SugarSync and CrashPlan) have referral programs to get free space.
How to Use CrashPlan for Free
CrashPlan is my favorite backup tool for my entire hard drive because it allows you the option of paying for their server space or using your own hard drives FOR FREE. If you use their software to backup to your own hard drive OR to a friend's computer, it's free. Setting up the sync takes a few minutes and once it's done, CrashPlan will continually sync your data (based on your preferences) for you. This is a "set it up and leave it" solution that can work for virtually anyone.
Backup to an External Hard Drive for Free
If you are skeptical of storing your data in the cloud or want a free solution, you can backup your data to an external hard drive. There is an upfront cost of purchasing the hard drive if you don't already have one, but they are very inexpensive these days.
First, find out how much space you need. If all of your files are stored on your computer, you can get an external hard drive with the same capacity as your computer. If you have multiple computers, you will need more space.
To put this into perspective, a normal desktop computer now comes with a 500 GB hard drive. You can buy a 2 TB (2,048 GB) external hard drive for under $100.
Most external hard drives come with backup software preinstalled. However, there are free options available (such as SyncToy by Microsoft, SuperDuper! for Mac, or CrashPlan for Windows, Mac and Linux).