5 Personal Finance Slogans to Live By
Posted on September 30, 2011 by
Adrianna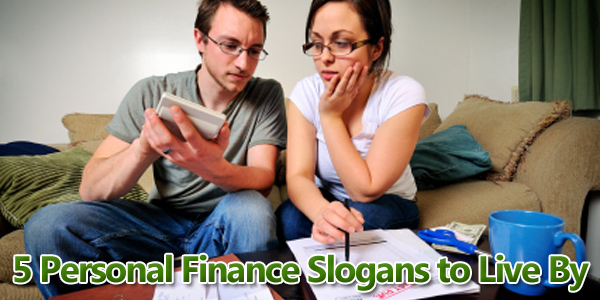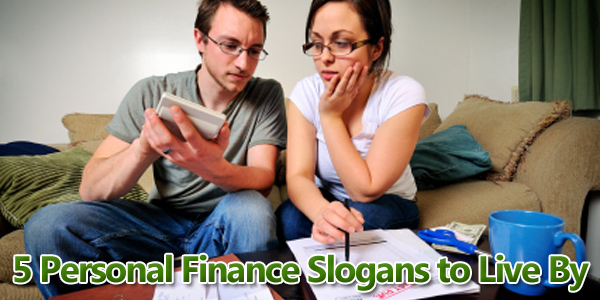 Personal finance can cause a lot of anxiety in families, even to the point of feeling like financial struggles are running our lives and ruining our families. Does it have to be this way? Here are 5 simple slogans for personal finance that can help put your money matters into perspective.
Keep it Simple
You don't need a bunch of books and tapes on personal finance to help you create getting-out-of-debt plan or personal budget. Most of the time you just have to find a simple system that works for YOU! Those who are looking for a tangible system of budgeting may try The Comprehensive Guide to the Envelope System. Others who are looking for a very basic outline on debt management may benefit from How to Get Out of Debt offered by Get Rich Slowly. 10 Ways to Simplify your Finances via Generation X Finance will assist those who are simply looking for some helpful personal finance management.
Be Thankful
By looking at your financial situation from a different perspective, you may find that you're quite rich indeed. It is helpful when beginning any new commitment to change to survey your assets. Recognize the positives you have going for you and be thankful for those. Writer for Quizzle, Benjamin Gran, sheds light on a perspective well worth paying attention to in his article Life Money Lessons from the Wealthy.
Go Easy on Yourself
Slow and steady wins the race. Often times we start a new venture with a strong will that fizzles out too quick. Be flexible with your paths to your goal and be open to new ways of achieving your goal. Wise Bread offers 37 Savings Changes You Can Make Today to save money on your journey to financial freedom.
Spend Less than You Earn
This may seem like a no brainer and it is. If you overspend and rack up a big ticket items that need to be maintained and financed, you are spending even more money in the long run. Revaluate what is truly important to you in life and try to live by the principle of less is more. Be content with less and you will save money and have more time to do what you love. Ex-Consumer is asking the question, Are Personal Finance and Minimalism the Same?
Be Positive
This slogan goes along with "Be Thankful" but has more of an emphasis on hope. It is easy to get bogged down by debt and bills piling up, but it is important to stay positive. If you think it is possible to have financial freedom you will, it's called the Law of Attraction. Awaken your mind to a new way of seeing your finances with Financial Success Through Positive Thought Affirmations and 5 Ways to Improve your Relationship with Money.