What to Buy Used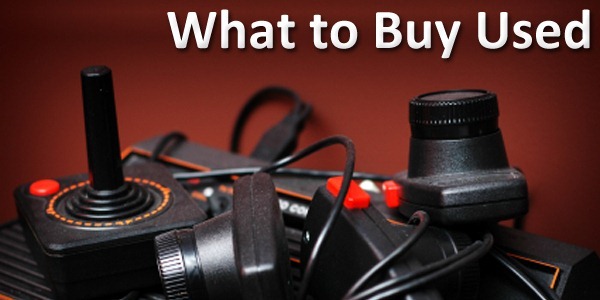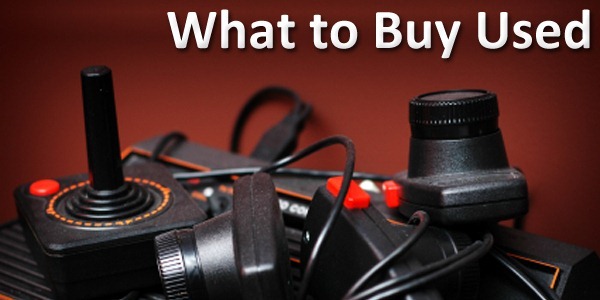 A war is waging as we speak about buying new or used items. There are many differing opinions and some products can go either way. But here are some products whose purchase history isn't up for debate and you should only buy them used. Here is an article about What to Buy New.
Books, DVDs and CDs
Since books, DVDs and CDs are physical media, you can buy and sell them as often as you want. There are many second hand shops for all of these items including Half Price Books, Amazon Marketplace and even pawn shops.
Video Games and Gaming Consoles
These are two items I would always buy used for the same reasons as above. Owning the physical copy grants ownership (at least for now) instead of giving you a one-time license. Be careful about video game add-ons, however, that may only be redeemed once. Always make sure to try out gaming consoles first and/or buy from a reliable merchant with a good return policy.
Cell Phones and Computers
For the most part, you can safely buy used cell phones and computers to save a bundle. Be sure to do your research and ensure you're getting a good deal. Always test out features fully before making the purchase.
Textbooks
Unless a textbook is a brand new edition, buying used is always the way to go. Used books sell for 30-70% less than new books and sometimes more. You can also make most of your money back and sometimes all of it by selling the books again at the end of the semester. There are many online textbook marketplaces to buy from; another alternative that can save you big time is renting textbooks.
Cars
Cars are another item I would only buy used because a new car's value drops by thousands of dollars simply by driving off the lot. It's very easy to find a year old vehicle with less than 30,000 miles on it with a good history. Make sure to fully check the car and if you need to, take it to a trusted mechanic for evaluation.
Furniture
It seems like furniture you buy at Lack's or any other major furniture retailer doesn't last more than five years. Newer pieces tend to be made with particle board or another wood composite and therefore do not have the same endurance as items made of solid wood. It didn't used to be this way and that's obvious by the long lifespans of older furniture. Check resale shops, antique stores and of course, Craigslist for great bargains on old, sturdy furniture.
Houses
Similar to furniture, it seems new houses tend to have problems before they should. Buying a used house means you need to really look into everything to ensure you're getting a solidly built house. You can also ask the previous owners for any issues that crept up to see what you will need to repair. New houses may seem like a better purchase, but they have no known history and could've been poorly built.
Here is an article about What to Buy New.