6 Ways to Never Pay Full Price Again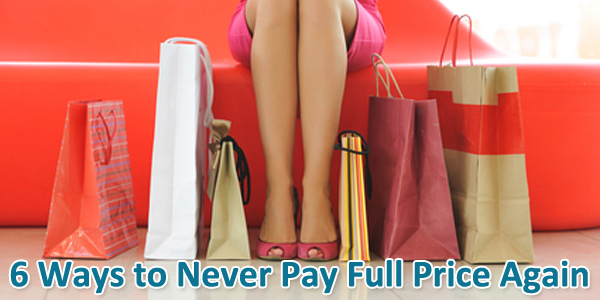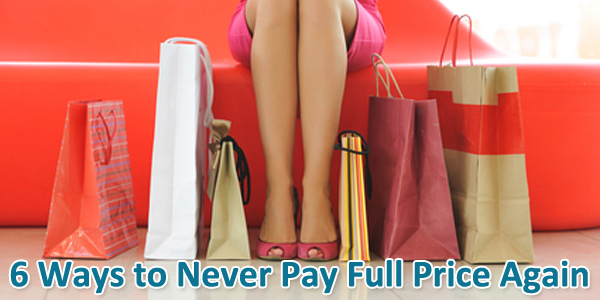 When you go into a car dealership and see a sticker price, you don't automatically accept it so why would you for other items? Here are some ways to change your buying habits so you never have to pay full price again.
Buy Used
This is a great way to buy products at low prices. Check Craigslist, eBay and your local newspaper for used items before buying new. You may not always find what you're looking for, but it's definitely worth looking.
Buy During Sales
This is an easy one: only buy items when they are on sale. This approach takes a little work, but there are plenty of websites to help you out. Coupon and deals sites like A Few Shortcuts and Slick Deals post daily deals for different retail stores.
Clip Coupons
You don't have to literally clip coupons too much anymore because most of them are available online. There is a myriad of websites with coupons for every item and retailer so it's just a matter of searching. It's up to you the level of couponing you do, but even using them sparingly can save you big bucks.
Comparison Shop
Gone are the days of comparing prices by hand. Now, websites and browser plugins do the work for you. Sites like Price Grabber and Bizrate will help you find the lowest online price. Another option is to use browser-based plugins like Price Blink.
Outlet Malls and Overstock
Leftover inventory from retail and grocery stores usually ends up at an outlet mall or an overstock store. You can get brand name items from an overstock store like Big Lots for half price every day. Designer clothing can be purchased at Ross or TJ Maxx for 90% off. When buying perishables, make sure to check expiration dates to avoid buying soon-to-be or already expired food.
Learn to Haggle
While most people know they can negotiate when buying a car, not everyone knows you can bargain for any purchase. You probably can't get Walmart to give you 30% off a 4-pack of batteries, but you can definitely get Best Buy to throw in a free printer when buying a computer or some free Blurays when buying a new TV. Being a skilled negotiator opens up many doors and sometimes it's as easy as being nice to the sales associate and asking for a discount.