How to Throw a Frugal Birthday Party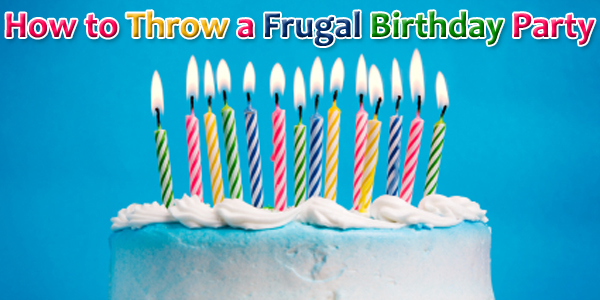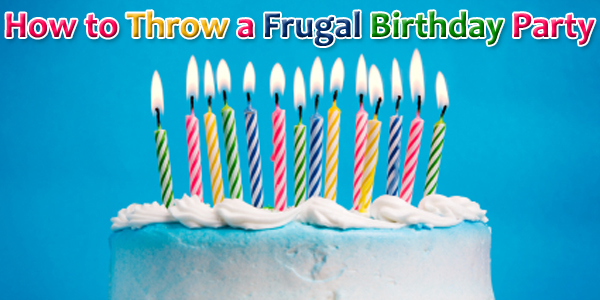 Parties, especially when children are involved, can start off simple, but turn into elaborate, money-grabbing life forms of their own. This guide will show you how to throw a frugal birthday party.
Guest List & Location
Limiting the number of guests you invite is the quickest way to cut party costs. The less people you have to feed and entertain, the less money you should spend. Make handmade invitations or send e-cards as another way to cut down on costs. You can also go the handmade route with thank you notes.
As for the location, you can have the party at your house or a relative or friend's house or a local park. The only downside to hosting your own party is the prep and cleanup is on you instead of the place you're paying, but that's the price of frugality.
Decorations
Most birthday parties have some kind of decorations and they can easily get expensive. Instead of opting for character or themed decorations from a party store, hit up your crafts store and choose decorations of solid colors. They are priced much lower and you can still supplement with a few themed pieces while saving a bundle.
Food
If your party is for an adult, you don't need to feed everyone a meal. Chips and dip, a vegetable platter or something else along those lines will do the trick. For children, however, you may want to feed them an actual meal to stave off starving tantrums. Inexpensive and fairly easy meals include hotdogs, pigs in a blanket, chicken nuggets and pizza.
Entertainment
With adults, you can play classic group games like Charades and Pictionary. Children, however, need something a little more exciting to hold their attention. You can make a DIY slip-and-slide with a tarp, garden hose and some dish soap. You can make a homemade bowling alley with 2 liter soda bottles and a ball. If you or someone you know is an artist, you can do face painting. Another birthday party game that stands the test of time is "Pin the Blank on the Blank" (tail on the donkey, nose on the clown, etc.). The trick here is to be creative.
Cake
Birthday parties are just not the same without a cake, but it's hard to please everyone while staying in a budget. Homemade cakes can be just as delicious as professionally made cakes and they are much cheaper. If you use a box, don't feel like you're cheating because most people will never know the difference.
You can also forego the cake and do cupcakes of multiple flavors to please everyone. You can also buy sprinkles, gummy bears and a few other toppings and let the kids decorate their own cupcake. Alternatively, you can have ice cream in lieu of a cake and also let the kids decorate their sundaes.