The Ultimate Moving Guide: How to Save Money During a Move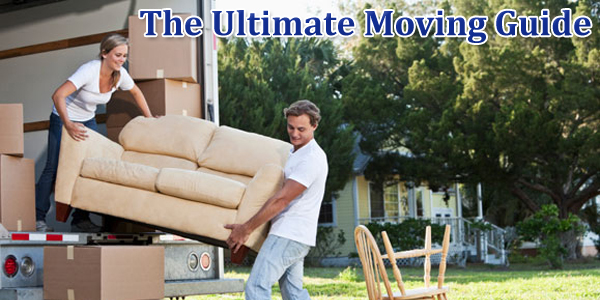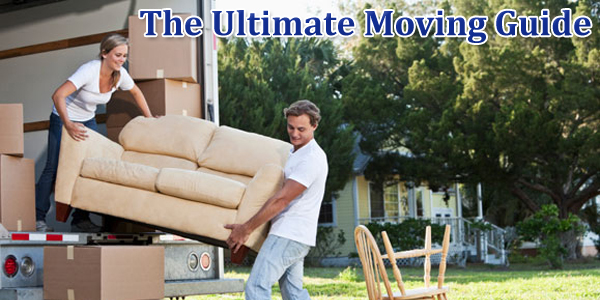 Everyone moves at least once in their life, but for most people, moving comes more often. As a college student, I have moved five or six times since I moved out of my parents' house. Moving is hard, time consuming, frustrating and most of all, expensive. Here are some tips to save money during your move.
Inventory & Prep
Make a list of everything you own. You don't have to itemize every t-shirt, but it will help to know how many shirts you have. Take photos of expensive, sentimental and irreplaceable items. Keep manuals and serial numbers of electronics together. To be on the safe side, keep a copy of your inventory and serial numbers online or give a copy to a friend.
Go through all of your things and see what you don't need. Don't keep items that you "might need someday". Go through your books, CDs and movies; you may be able to ship these items through USPS media mail for much less than it would cost to move them.
The best trick I have ever learned regarding a move is to number your boxes. Do not label them with any more information so random people don't know what's in them. This will help deter prying eyes and sticky fingers. Keep a list of your numbered boxes and what they contain and where they should go. You can make it easy, numbers 1-10 go in the kitchen, 11-20 go to the master bedroom, and so on.
Compare Floor Plans
Get a copy of your new floor plan and figure out where you want everything to go. If furniture won't fit, don't move it. It's much easier to sell or donate items BEFORE you move them. Why spend time and energy on something you're going to get rid of?
Hold a Garage Sale
Follow these 20 tips to host a garage sale and sell as many items as you can. Remember to properly advertise your sale to get the best results. See if you can go in with neighbors or a church/organization to help defray costs. Donate anything that remains after the sale. The Salvation Army will pick up large items if necessary.
Find Boxes for Free
Check Craigslist, Freecycle and the newspaper for free boxes. Post a request ad on Craigslist. Go to retailers and big box stores like Sam's Club, Costco, Best Buy, Target, etc. and ask for boxes. They usually throw them away and will be happy to give them to you. If you don't have any luck, ask when they get deliveries and come back. I have never paid for boxes during a move and you shouldn't either. Once you're done, donate them to someone else to pay it forward.
Ask Friends and Family for Help
Moving is one of those times you can ask/beg/guilt your family and friends into helping you do something none of you enjoy. However, expect to be asked in return if they ever need to move. Offering free lunch is usually enough incentive to help. If you're a member of a church, you can also ask other parishioners for help.
Research Moving Companies or DIY
If you have a truck or SUV and aren't making a long move, you can do it yourself or borrow one from a friend. For a long move, renting a moving truck (UHaul, Penske, etc.) or hiring a moving company is your best bet. As always, do your research and find the best price and the best reputation. Ask friends and neighbors what their experiences have been with companies and look at online reviews. If you're not sure where to start, search for "moving-company-name scam" or "moving-company –name reviews."
If you're packing the truck yourself, make smart use of the space. Treat it like a Tetris game and get everything in there efficiently to maximize utility.
Clean, Clean, Clean
It's not usually the best idea to move perishables or frozen items so eat as much as you can before you move. Clean out your fridge/freezer really well before moving, especially if the electricity will be off at any time. Clean out your cabinets, the stove, the microwave, pretty much anywhere that housed food needs to be cleaned thoroughly before leaving a place unoccupied. Critters will quickly take over.
You will need to clean the rest of the house also, but it may be worth it to hire a make-ready cleaning service that specializes in this type of cleaning – empty houses. The cost will depend on square footage, but it may take you much longer to do it yourself.
Change Your Address
The next step is to notify everyone that you're moving and what your new address will be.
USPS – you can fill out a postcard for free or do it online for $1, this will forward all first class mail, but NOT bulk mail like magazine subscriptions
Utility companies (gas, electricity, water, etc.)
Service Providers – cell phone, cable/satellite TV, Netflix, insurance
Any delivery or repeat service like landscaping or newspaper and magazine subscriptions
Employers from the past year that would need to send you a W2
Banks, lenders and credit card companies
Packing Tips
Don't use newspaper for items that could be damaged by the fading ink
Use small boxes for heavy items like books
Heavy on the bottom, lighter on top
Use sheets, towels, etc. as packing material when you can
Think about what you'll need to unpack first: toiletries, a few towels, some clothes and pack them separately from similar items
Don't over stuff boxes, especially those filled with fragile items