Money Saving Tips for Apartment Living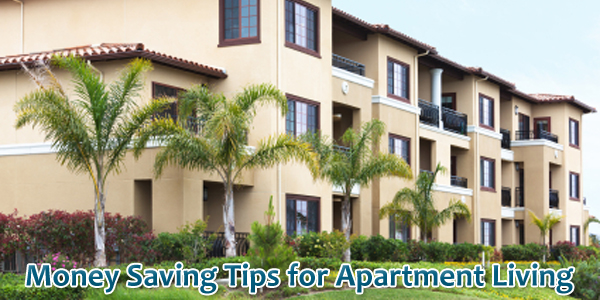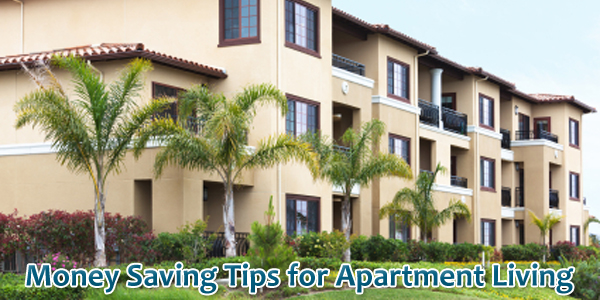 Living in an apartment can either be a good or bad experience and it usually factors down to the apartment complex, management and you. Here are some money saving tips for apartment living.
Do Your Research
Create a spreadsheet with important information: rent, promotions, application/credit fee(s), deposit, water/trash, cable/internet providers, electricity, pet deposit/fee(s) and anything else you need to compare.
Call every complex that is in your desirable area and get the relevant information. Ask management if there is anything else you should know, what the average tenant residency is and if there are any frequent complaints (parking, maintenance, etc.). See what the answers given by management are. Chances are they will only have good things to say.
Take a Tour
Once you've got all of this information, narrow your choices down to the ones you actually want to visit. At this point you will need to give the sales associate your contact information (most require a form of ID for "liability" purposes to see an apartment) so only visit the ones you really want to see.
Try to see the actual apartment you will be living in, not just a demo. Apartments in the same complex will have different issues, from cabinetry and appliances to sun exposure. Sometimes units won't be available to see until just before move-in, but it doesn't hurt to ask.
While perusing the property, ask any residents you see what their thoughts are. Ask what their biggest complaints are and any relevant questions. It may help you to prepare a list of questions beforehand. If you're comfortable, ask a resident to see their apartment, to get a feel for overall quality.
Remember that first floor apartments are more likely to get broken into, but have the easiest move. Top floors sometimes have vaulted ceilings, but this means more electricity necessary to cool or heat rooms. Second floors in a third story (or more) building are your best insulated units.
Negotiate
Once you've narrowed down your choices for apartments, put your negotiation skills to work. Go to your first choice and tell them what the other complexes are offering (e.g. $800 free rent for signing a 12 month lease). Ask what they'll do for you.
Sign the Lease
Most apartment complexes want you to sign a 6, 9, 12 or 24 month lease. Sometimes, they will work with you if you need a shorter or longer one. Unless you know 100% that you will be staying more than a year or you are in an area with heavy rent increases, sign a 12 month lease.
Make sure to read over the entire lease, look for any confusing wording or sections that you are not comfortable with. You are signing a contract and breaking a lease is very costly so ensure that you are ready and willing to adhere to all provisions. Like any contract, you can negotiate lease terms, but major corporations typically do not let you. If for any reason you are unsure, walk away. Do not feel pressured to sign a lease for any reason. It is perfectly acceptable to have a lawyer or friend look over the lease with you.
If you haven't seen the actual apartment yet, do so now before you sign the lease. If management is unwilling to show you the apartment before you sign, walk away. This is a big red flag that screams there is something wrong with the unit.
Move In
The last step is to move all of your belongings into your new place. Follow The Ultimate Moving Guide for tips to save money during a move. Enjoy the maintenance-free home and spend your time doing something you love.