The Cheapest Ways to Watch TV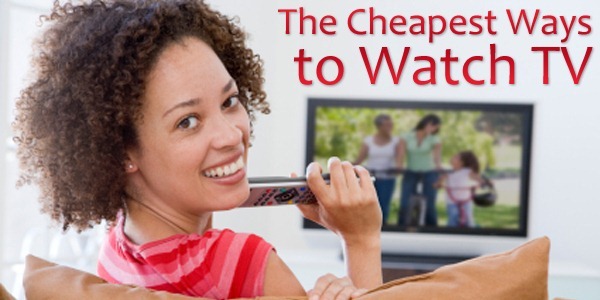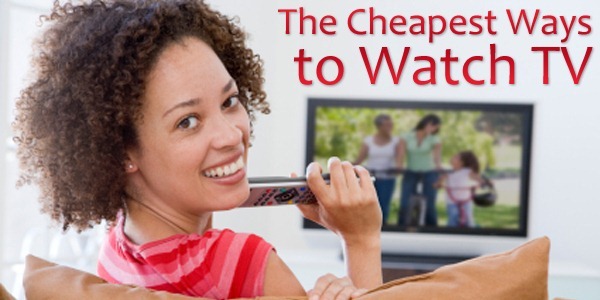 We all need some form of entertainment, whether it's sports, television, reading or something else altogether. With cable and satellite prices constantly on the rise, here are some ways to get your TV fix that fit into a frugal lifestyle.
Free Over the Air Television
Networks like Fox, ABC, NBC and CBS stream their channels over the airwaves, just like they used to. Some modern televisions come with a built-in antenna, but depending where you live, you may need to invest in some $12 rabbit ears. These stations also offer free high definition streaming for better picture.
If you need help setting this up, here is a handy guide for getting high definition TV over the air.
Netflix
Netflix is one of my favorite companies because they offer a great product at a cheap price and they have excellent customer service. You can rent DVDs through the mail and/or stream movies and TV shows directly to your TV. There are many ways to setup streaming, including a stand-alone box you can get for $100 new or you can use an existing gaming system like an Xbox.
A streaming-only plan from Netflix will cost you a whopping $7.99 per month. To add DVD rentals, it costs another $2 per month. However, Netflix is increasing prices in the fall of 2011 because of contract negotiations with the major movie studios. You will still be able to get DVD rentals and unlimited online streaming for under $15 per month, which is still a bargain compared to cable and satellite.
Hulu
Hulu offers free streaming from a computer, but they also offer a paid plan that costs $7.99 per month. With Hulu Plus, you can stream to your TV via many methods similar to Netflix including gaming consoles. However, Hulu makes you watch commercials, but they also have new TV shows available pretty quickly after the episodes air.
Redbox and Blockbuster Express
These DVD rental kiosks offer DVDs for $1 per night and Blurays for $2 per night. Redbox also offers video game rentals at $2 per day. You can always find promotional codes to get free rentals from many websites like Inside Redbox to get an even better deal.
Cable and Satellite
If you actually need cable or satellite services, you can still get a discounted rate by signing up under promotional plans. You can also have BillCutterz lower your cable TV or satellite TV bill for you. You can also save money by only getting packages you need. For most people, basic cable will do the trick while others really want HBO or the deluxe sports package. If you only watch football games for example, you can cut the sports package during off season or go to a sports bar or restaurant for games.
Buy and Resell DVD Sets
Another trick is to buy new or used DVD sets of your favorite TV shows and then resell them after you watch them. If the turnaround is pretty quick, you can buy a DVD set on eBay, watch it and resell it for the same price. You may lose a little money on the sale, but if it only costs you $4 to watch a season of Dexter, it's much cheaper than paying the price to have Showtime.