Your Library's Free Offerings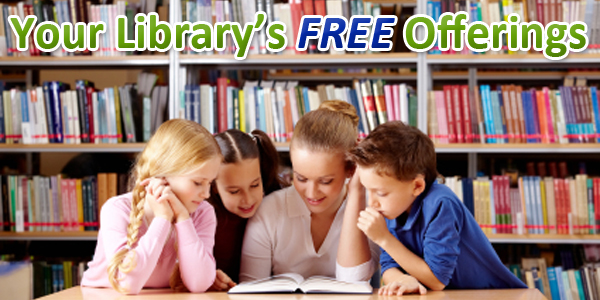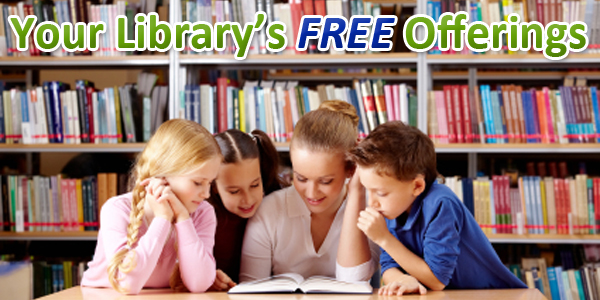 Libraries are losing the popularity contest to cable, movie theaters, downloading and pretty much everything else, but they're still in the game. Your local library offers many free things you should be taking advantage of.
Books
This one is obvious – your library offers free books for you to check out and return. Libraries are stocked with new, popular and classic titles, but they also have many other books you haven't heard of. If your library is missing a book you want to read, they can get it from other libraries in their network, all you have to do is make a request.
Magazines and Newspapers
Libraries will often subscribe to a large number of magazines and newspapers. You will find your local papers as well as regional and national.
Music
Libraries are often stocked with popular CDs and many libraries subscribe to a downloadable music program for you to download MP3s for a certain time period. Some libraries allow you to login to their website and download music without having to be there in person.
Audio Books
You will find many audio books of popular and classic titles available for checkout. They're usually in the form of CD or downloadable MP3.
Movies
DVDs are available for checkout and you will find new and popular movies. Libraries tend to have a large collection of children's movies and TV shows, but will also carry PG, PG-13 and some R-rated movies.
Computers & Internet
If you don't have computer or internet access, a library is a great alternative to public wifi spots or internet cafes. Libraries rarely charge for computer use and their computers are often stocked with Microsoft Office.
Children's Activities
Many libraries offer and host various activities for children, including readings, arts and crafts and learning classes. Check with your librarian or the library website for a schedule of upcoming activities.
Adult Activities
In addition to activities for kids, libraries often host things for adults as well. Depending on your library's offerings, you may be able to take various classes such as scrapbooking, foreign language instruction or writing.