Guide to Saving Money on Groceries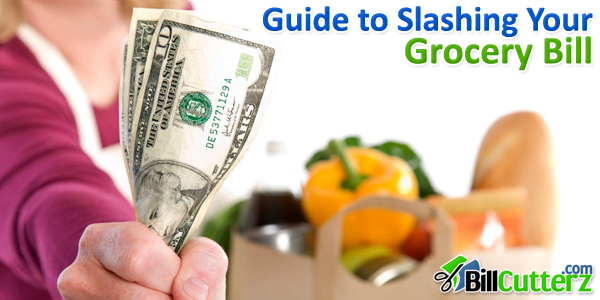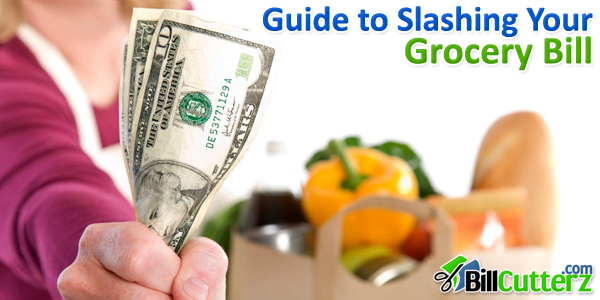 Unlike other monthly bills, saving money on your grocery bill isn't something BillCutterz can do for you, but it is something we can help you with. Here's a guide to saving money on groceries.
Coupons are your best friend
Even though this is an obvious tip, it's still number one. Coupons are the greatest way to save the most amount of money while grocery shopping. Couponing can take some serious work, there is a lot of time and searching involved.
However, even if you don't have the time or desire to go extreme with your coupons, you can still use and benefit from them. Something quick and easy: Check Coupons.com before you hit the store and print out any coupons you might need. It doesn't take more than a few minutes. If there's an expensive item on your list, Google it with the word coupon and you're bound to find at least one coupon for it.
One thing you can often do is combine a manufacturer coupon and a store coupon. These most often do not count as doubling since the store is reimbursed by the manufacturer.
Learn your store's coupon policies
Some grocery stores double or triple the values of coupons on certain days and some don't. Very often, coupons verbiage does not allow doubling (using two coupons for one item) or multiple purchases (buying more than one of the same item per transaction). However, some stores will still let you double coupons or buy multiples.
The easiest way to find out about your store's coupon policy is to ask a manager. Store managers want you to be a satisfied customer and since they get reimbursed for manufacturer coupons, they are more than happy to help you out. If a manager says you aren't allowed to double, then don't argue. They make the rules for their store and if you get on their bad side, you may end up shopping at another store.
When and where are the sales?
Stores often have weekly sales and HEB runs theirs Wednesday to Wednesday. So if you shop at HEB on Wednesdays, you can take advantage of two weeks' worth of sales. If you aren't sure, you can always ask an employee.
Grocery stores will also put items on clearance that they need to sell quickly because of various reasons. Most stores will have a dedicated section for this, but some just mark clearance items with stickers. If you need help finding the clearance items, ask an employee.
Use loyalty programs
Not all grocery stores have them, but take advantage of the ones that do. CVS and Walgreens both have loyalty programs that can save you big bucks if done right. To really save a lot of money, you need to put in a little work to time your purchases, but it is worth it. Make sure to know the details of the programs so you can take full advantage of the money saving opportunities.