Best Time to Buy: May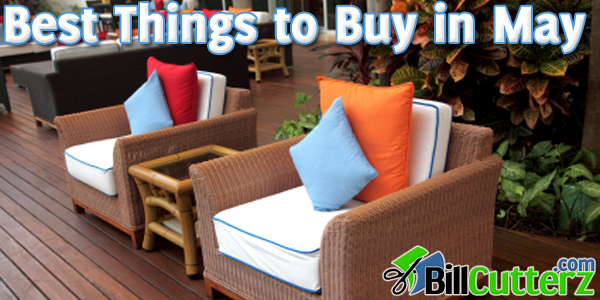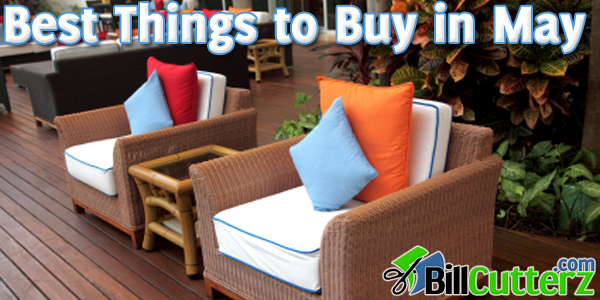 April showers may bring May flowers, but the end of April also brings May sales. This month is full of great things to buy at low prices.
Televisions
TVs are on sale April through June and that includes May. You will be able to find great deals on last year's TVs as manufacturers are rolling out new models.
Winter Wear & Equipment
Since it's May, you can find anything wintery with heavy discounts. Boots, jackets, pants, etc. are all going to be on sale. The biggest problem is finding what you want in your size.
Patio Furniture
May is a good month to get a great deal on patio furniture and accessories. Last year's models will be on sale to move and there will be slight discounts on new models coming out.
Cookware & Party Supplies
May kicks off graduation and wedding season so there will be an abundance of cookware with spring discounts. Like patio furniture and TVs, you should be able to get last year's stock at a heavy discount and get this year's at a slight discount.
Party supplies will also be discounted due to graduation and wedding season. You should be able to find good deals on decorations, disposable dishware, cutlery and other party items. May also marks the beginning of backyard barbecues so grilling items will be on sale.
Vacuum Cleaners
Like April, May is a good time to buy a vacuum cleaner because spring cleaning is on everyone's mind. New models usually come out in June so now is the best time to get a huge discount on last year's models.
Fruits & Veggies
In season: apricots, artichokes, asparagus, broccoli, cherries, lettuce, okra, pineapple, rhubarb, spring peas, zucchini.
Epicurious has a great interactive map showing the seasonal produce based on month and state.