The Best Frugal Mother's Day Ideas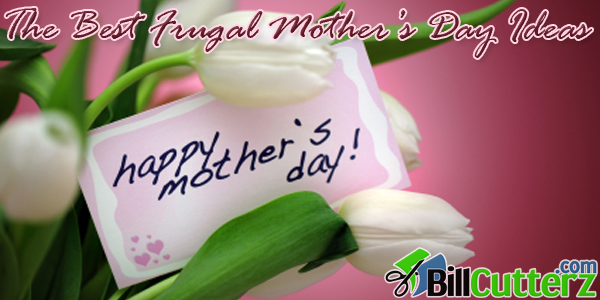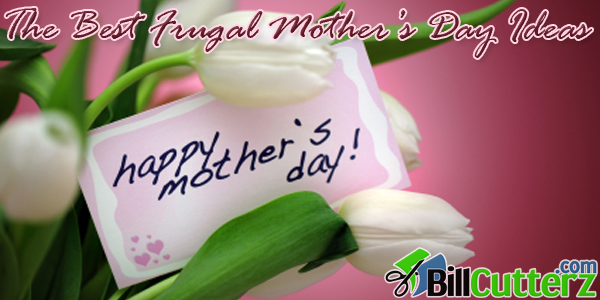 Take a Family Portrait
If your Mom always loved yearly family portraits, now would be a great time to surprise her. Dig through your old photos and see if there's a special occasion you can reenact. Many portrait studios have great promotions for Mother's Day, JC Penny has a coupon for 30% off.
Look for a Coupon
Social buying sites, Groupon and Living Social should have some great Mother's Day coupons during the next few weeks. Wait patiently and snap up that spa gift certificate for 75% off. This is a great way to reward your Mom for her hard work without breaking your bank.
Take your Mom out to Lunch or Dinner
Normally dining out can get expensive, but on Mother's Day, most restaurants have great deals. Specials will often be advertised and you can always call around. Make sure to make reservations if necessary. Some places will fill up quickly, others won't.
Make a Coupon Book
And actually follow through with it. This is an often used gift from children, but when the excitement wears off, the chores don't get done. Make Mom a coupon book and actually follow through.
A Basket of Love
Go to the dollar store and pick up a small basket or tin. Fill it with all the small things your Mom loves and things you love about her. To take it a step further, decorate it with a scrapbooking kit that you can pick up for a few dollars.
Take Your Chocolate a Step Further
If your Mom loves chocolate, but you want to spice up your gift, order high quality chocolate instead of buying it from a grocery store. Chocolate.com is the perfect online place to find local chocolate makers that produce high quality sweets. They have a huge selection for Mother's Day at ranging prices.
While You Were Out
This is best suited for a weekend project and requires some forethought and hard work on your part, but could be worth it. If your Mom enjoys the outdoors, send her on a weekend getaway to a state park or the beach. While she's gone, clean up her entire house, plant a new garden or repaint the kitchen.
Still Need Help?
If you're having trouble thinking of gifts for your mom, Gifts.com has a Celebrity Moms gift chooser. Pick the celebrity your mom most identifies with and they provide a list of gifts, most of them under $50.