Best Time To Buy: April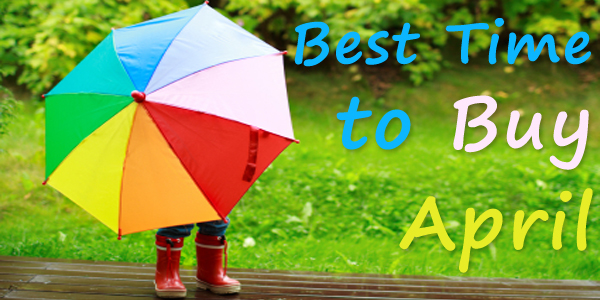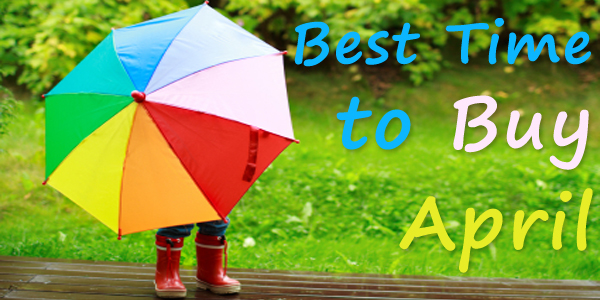 While it may not seem like April is good for shopping, there are actually sales hidden throughout the month, if you know where to look. Here is April's edition of Best Time to Buy.
Cookware
With wedding season right around the corner, retailers will push the rest of last year's cookware inventory so you can find some great deals. You'll have even better luck purchasing large sets because sales associates will be more willing to cut into their commission to make the sale.
Cars, Trucks & Accessories
April is National Car Care Month so this is a great month to buy cars and trucks. This month is normally not as busy for the auto industry so they are really pushing older inventory. Use this to leverage a good deal on a model the dealer really wants to unload. As always, make sure to fully examine the car and if you need to, bring it to a mechanic. A dealer who refuses to have a third party look over the vehicle throws up a big red flag.
Along with this month come great deals on car-related items such as tires and other auto parts. If you've been waiting to buy new tires, now is the time. You won't see a better deal until the end of the year when stores are trying to meet quotas.
Televisions
New models will be coming out soon so you can get an excellent deal on last year's model. Many consumers don't realize there are great deals to be had during April so retailers are extra eager to make the sale.
Laptops
April is a good time to buy a new laptop because there are discounted prices throughout the whole month. Most shoppers don't buy electronics during the spring, so now is the time to buy unless you wait until back-to-school sales.
Raincoats & Raingear
April showers bring May flowers…April is the rainiest month for many states and many retailers only have a short window to sell raingear. There will be a high volume of inventory and toward the end of the month, there will be amazing deals. Stores begin pushing their raingear in March and try to sell it all before the end of April when you won't need it again for another year.
Vacuum Cleaners & Cleaning Products
With spring cleaning on everyone's mind, vacuum cleaners are on sale. Use this time to snag a good deal on a pricey vacuum or other cleaning products. If you're buying multiple items, the sales associate will have a bigger incentive to give you a larger discount if you buy everything at once.
Holiday Items
With March behind us, now is the time to stock up on St. Patrick's Day goodies for the following year. Fortunately, this holiday is mostly about green stuff and beer so you don't have to worry about spoiling candy. Following Easter, you can stock up on Easter decorations for the next year.
Fruits & Veggies
In season: artichokes, asparagus, avocados, broccoli, beans, cabbage, carrots, grapefruit, kiwi, mushrooms, onions, oranges, papaya, peas, pineapple, rhubarb
Epicurious has a great interactive map showing the seasonal produce based on month and state.