Ten Tips to Get You Through Tax Time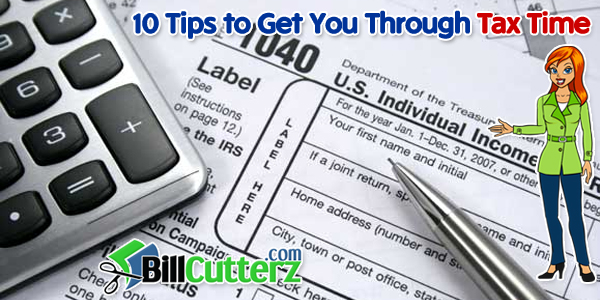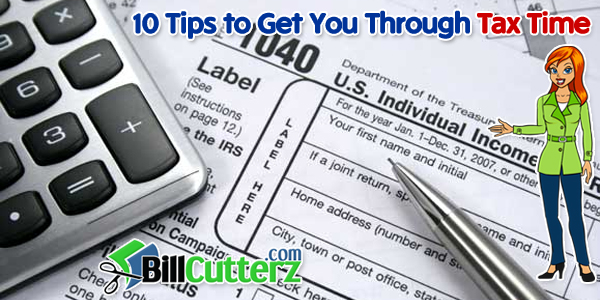 April 18 is only 20 days away — are you ready? Here's a list of all the things you need to know about filing your 2010 taxes.
1. New Due Date
Because Emancipation Day in the District of Columbia falls on April 15 this year, your taxes are not due until April 18, the following Monday. This gives you an extra weekend to finish your taxes if you've been procrastinating.
2. FREE Electronic Filing
The IRS has teamed up with the Free File Alliance to offer free electronic filing software to taxpayers with an adjusted gross income (AGI) of $58,000 or less. For more information on eligibility, visit IRS.gov.
If your AGI is too high, you can still use Free File Fillable Forms, which are online versions of their paper forms. This is designed for people who are comfortable preparing their own tax returns. This option only performs basic calculations and does not support e-filing if you have a foreign address.
3. Check Your Refund Status
Once you've filed, you can easily check the status of a completed tax return on the IRS website. You will need your Social Security Number or taxpayer ID, filing status and exact refund amount.
4. Itemized Deduction & Exemptions
Previously, your personal exemptions and itemized deductions were limited based on your AGI. For 2010, however, there are no limits based on your AGI.
5. Standard Deduction Changes
Your 2010 standard deduction will either increase or decrease based on your filing status. You can no longer increase your standard deduction by state or local real estate taxes, new vehicle taxes (for vehicles purchased in 2010) or disaster losses occurring in 2010.
However, if you had a net disaster loss in 2010 that occurred from a disaster in 2008 or 2009, your standard deduction can be increased. Also, if you purchased a new vehicle between February 16, 2009 and January 1, 2010 and paid the taxes in 2010, you can increase your standard deduction.
For taxpayers using the Head of Household filing status, the standard deduction has increased to $8,400 for 2010. The standard deductions for other taxpayers have stayed the same as 2009.
The IRS has a standard deduction calculator if you need help.
6. Self Employed Health Insurance Deduction
If you were self-employed as of March 30, 2010 and paid for health insurance, you may be able to include any premiums you paid to cover your child (if under 27 years old at end of 2010), even if that child was not your dependent.
7. Home buyer Credits
If you claimed the first-time home buyer credit for a house you purchased in 2008, you must begin repaying it on your 2010 tax return. Additionally, you must repay any credit you claimed for 2008 or 2009 if you sold that home or it stopped being your main home in 2010.
You can claim the home buyer credit if your timeline meets these criteria: Purchased the house before April 30, 2010; or entered into written contract by May 1, 2010 to buy the house before July 1 and actually purchased it by October 1, 2010.
8. Roth IRAs
You can make a qualified rollover contribution to a Roth IRA regardless of your modified AGI.
If during 2010, you had income resulting from a rollover or conversion to a Roth IRA from another retirement plan, half goes to 2011's income and half to 2012's income, unless you elect to include all of it in 2010.
9. Standard Mileage Rates Decreased
Business use — 50¢ per mile
Medical use — 16.5¢ per mile
Moving expenses — 16.5¢ per mile
10. Expired Tax Benefits
The following tax benefits have expired and are not available for 2010
Deduction for educator expenses in figuring AGI
Tuition and fees deduction in figuring AGI
Increased standard deduction for real estate taxes or a net disaster loss from a disaster occurring in 2009
Itemized deduction or increased standard deduction for state or local sales or excise taxes on the purchase of a new vehicle (unless you qualify as stated earlier)
Deduction for state and local general sales taxes
The exclusion from income of up to $2,400 in unemployment compensation (Generally, all unemployment earnings received in 2010 are taxable)
The exclusion from income of qualified charitable distributions made from IRA accounts
Government retiree credit
District of Columbia first-time home buyer credit (for homes bought after 2009)
Alternative motor vehicle credit for qualified hybrid cars bought after 2009, except cars and light trucks with a gross vehicle rating of 8,500 pounds or less
Extra $3,000 IRA deduction for employees of bankrupt companies
Certain tax benefits for Midwestern disaster areas, including increased Hope and lifetime learning credits and the additional exemption amount if you provide housing for someone displaced by a Midwestern disaster
Credits to holders of clean renewable energy bonds issued after 2009
Decreased estimated tax payments for certain small businesses
The allowance of certain credits against the AMT, such as the credit for dependent care expenses, credit for non-business energy property, credit for elderly or disabled, lifetime learning credit, mortgage interest credit. For most people, these credits are now limited to your regular tax minus any tentative minimum tax.
All information here was gathered from the IRS' official website and publications. For more information on 2010 taxes, read Publication 17 (PDF).