How to Celebrate St. Patrick's Day on the Cheap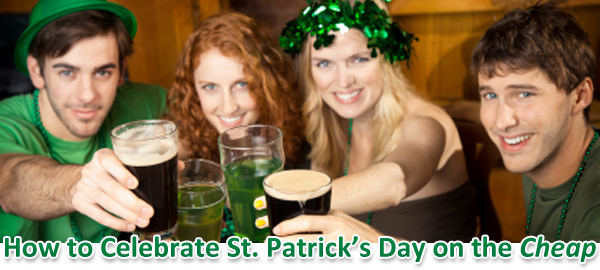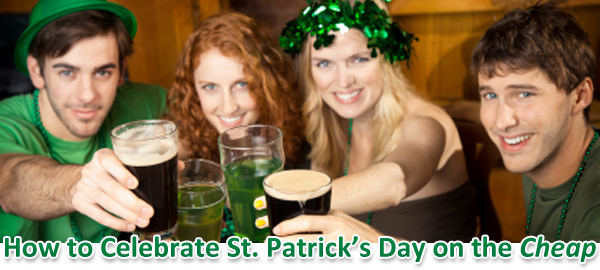 St. Patrick's Day is a fun holiday that reminds most of us of leprechauns and beer. Going out to bars on this day o' green can get a little expensive so here are some ways to celebrate without spending a small fortune.
Bring your own
If you're hosting a party, simply make it BYOB instead of providing drinks. This is the easiest way to not spend all of your gold at once. If you want to make it a pot luck, that would save you even more.
Make your decorations
Instead of buying expensive decorations that will get thrown out afterward, make your own crafts. There are a million how-to articles, some of them simple and some of them very in depth. You can cut out shamrocks from green construction paper to hang on the wall; for most people, that's plenty of decorations.
Cook traditional Irish foods
Baked potatoes are easy, very inexpensive and sure to be a hit. You can also try your hand at making soda bread, chicken and dumplings or Guinness corned beef. All Recipes is a great resource for Irish dishes.
Brew your own beer
This one takes a little planning, but can be a fun way to celebrate St. Patrick's Day. There are many recipes floating around the Internet for home brews. You can also get friends to pitch in and help and make bigger batches to ensure your beer supply doesn't run out.
Go to a parade
The majority of American cities have a parade for St. Patrick's Day and these are free to watch and sure to entertain you for a few hours. Or, if you're too far from one, watch the New York City St. Patty's parade on television.