Questions to answer before signing an apartment lease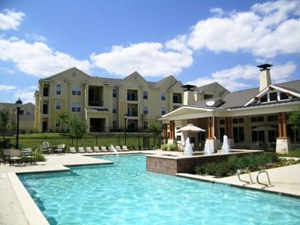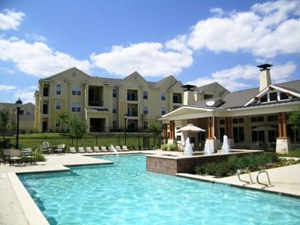 What else is out there and how does it compare?
Before doing anything and everything, always shop around. You're going to be living in this place so compare most than just rent when shopping around. You want to actually enjoy the lease term you're agreeing to.
What are the special offers?
Before signing a lease, be sure to ask about any special offers for new residents. Apartment complexes in tenant-friendly locations will almost always have some kind of special, whether it's a discounted rate or a free month's rent or a free gym membership.
How much are the application and administrative fees?
Apartment complexes generally check a prospective tenant's credit and criminal background and they charge a fee for the courtesy. Some apartments will also charge an administrative fee that is nonrefundable. Many people don't account for these fees, but they can seem pretty steep if you aren't prepared.
How much is the security deposit?
They can range from $100 to two times a month's rent, but be sure to always ask before signing a lease. Sometimes they're entirely refundable, sometimes not depending on your state and apartment. For those with less than stellar credit, you may have to pay a large security deposit.
What is included?
Does the apartment complex offer any amenities? Do they have a gym for residents? Is their laundry room clean and well maintained? Do they have curbside trash pickup or do you have to haul garbage to the only dumpster located in the back of the complex?
What about the utilities?
Make sure to know what utilities are covered and which you have to provide yourself. Most complexes pay for trash and pest control, but some charge monthly rates for these services. How about water; is it allocated? Which cable and internet providers are available?
What about your beloved pets?
If you have pets, apartments will take an arm and a leg as collateral. More often than not, pet deposits and pet fees are required to have a dog or cat in the apartment. And on top of that, there are usually size and breed restrictions. If your animals are important to you, ask about this one first. In my experience, most places in one city charge the same amount for pet deposits/fees. Find out how much is refundable and how much isn't, and if there is monthly pet rent. Do they have mandatory carpet cleaning when you move out?
Do you like YOUR apartment?
This isn't always possible, but you should always try to look at the exact apartment you would be living in. Find out where it is, who lives nearby and its location compared to dumpsters, mailboxes, laundry room, etc. Is the parking acceptable? The most important thing to consider is will your apartment actually make you happy? Most apartments are more than a little beat up and in need of some extra TLC so if you can see the one you'll be living in before you sign the lease, you can always change your mind. Once the lease is signed, you're stuck.
Is there anything else you should know?
I always ask the leasing agent this question to see what he/she will come up with. Sometimes there are issues that are only relative to that particular community, but it's always worth asking. If you really want to make sure the complex is a good fit, talk to your potential neighbors and see how they like it.
What happens when you move out?
Find out how much it's going to cost to move out before the lease term is over. Things happen and it's better to know beforehand than get a surprise while you're trying to move at the last second. Upon regular move out, how much is it going to cost you? Ask for a list of charges for cleaning and replacement. My last apartment charged me $65 to clean the top of the refrigerator since I had forgotten to.