Credit Cards 101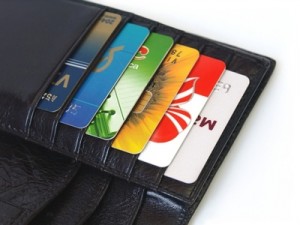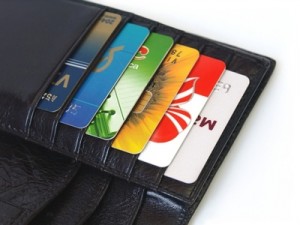 Depending on how you use them, credit cards can either be a great financial tool or they can be a burden of improper spending and lead to a mountain of high interest debt. No matter what kind of credit card user you are, you should always read the fine print so you know all of your rights and those of the credit card company. Make sure you know your due dates, grade periods, interest rates and fees inside and out.
There are different types of credit cards, ranging from standard to rewards cards with frequent flyer miles to secured credit cards that require a form of collateral. If you have never had a problem getting credit you may not have even heard about secured credit cards, but they are for people with poor or nonexistent credit. Secured credit cards require collateral equal or greater than the line of credit; most companies want cash, but a vehicle title is also accepted, among other things.
The interest rate, fee schedule, annual fee, due date and grace period for all credit cards will vary depending on your credit and the merchant company. Standard credit cards are the most used and are readily available to most people with average credit and they do not require a deposit. Rewards cards are generally offered to those with above average credit and can actually net you a profit if you play the game right. There are different types of rewards cards that reward you with cash, airline miles, gas, consumer products, plus many more.
Credit cards are not just evil tools used by big business to get your money; they are also valuable financial instruments for everyday people. For example, you can purchase electronics with a credit card and get extended warranty and return benefits in most cases. Credit cards act as another layer of protection between you and companies, especially online. Most merchants offer one-time use card numbers to use with online retailers to avoid being double billed or enrolled in a shady monthly subscription. Using credit cards responsibly is also the easiest and fastest way to build your credit because they report to credit bureaus on a monthly basis. This will also work against you if you carry a high balance or are late on payments.
Knowing the rules will give you an advantage in playing the credit card game, but the best way to win is to create a plan and stick to it. Developing a good strategy is important because if followed carefully, you can utilize all the benefits of credit cards without any of the negative effects.
The first step is to learn all you can about your credit cards and use them in a way that will yield you the highest benefits. By putting everyday purchases on a rewards credit card, you can profit from regular spending. The catch is to make sure to pay your balance off every month so you don't pay interest because that negates any rewards you will collect. The other catch is to make sure you pay your bills on time to avoid any outrageous fees. Most merchants charge between $20-40 for a late payment, even if it is one day past due. Also make sure you know of the cutoff time for payment processing. Capital One has a cutoff of 3 pm EST and payments made after that time will be processed on the next business day.
Profiting from credit cards is easy if you stay on top of your balances and spend responsibly. Pay off your balances every month on or before the due date. If you get into any financial trouble and need to carry a balance or get behind on your payments, call your company right away and work out a plan to get your debt back under control.