Best Time to Buy: January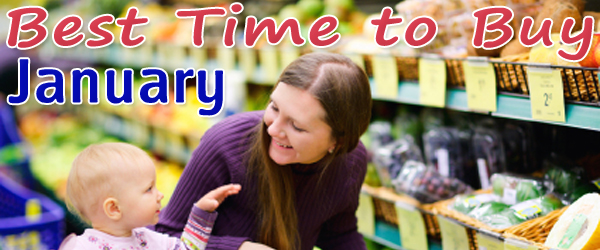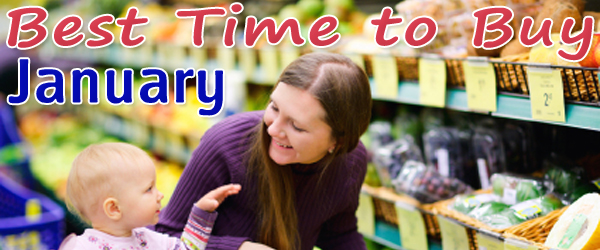 The first month of a new year means plenty of discounts, coupons and promotions to take advantage of. January is a great month for consumer bargaining power because most shoppers are not shopping because they're broke from the holidays.
Toys & Games
After the Christmas rush, most kids have already loaded up on toys and games. What made it through the holiday season will be pushed heavily to make room for new inventory. This is a great time to get expensive toys and games without spending a fortune.
Electronics
Most consumers purchase their electronics during the Black Friday and holiday sales so January is a great time to find discounts. New models will be coming out in February and March so you will be able to get last year's model at a great price.
Winter Clothing
Now is a good time to buy winter clothes because retailers are trying to make room for spring clothes in the next few months. You can get some great deals on jackets, coats, scarves and gloves during January.
Christmas Decorations
This is an obvious one. Christmas decorations will be very heavily discounted so now is the best time to stock up for next year.
Furniture
New inventory rolls out in February or March so the best time to get a great deal on furniture is during January. You can get last year's models at rock bottom prices and you even have a good foot for negotiating because they need to clear inventory.
Flooring & Home Improvement
Carpet, tiles and other flooring is discounted in January and you have an increased bargaining power during January so you can negotiate for lower prices. Salesmen are more eager to close a sale because they are few and far between during this month.
Fruits & Veggies
In season: apples, brussels sprouts, carrots, celery, grapefruit, leeks, oranges, parsnips, pears, pomegranates, shallots, sweet potatoes, spinach, tangerines, turnips and winter squash
Epicurious has a great interactive map showing the seasonal produce based on month and state.