10 Easy money saving tips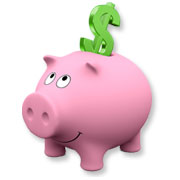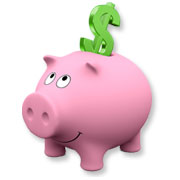 1. Before buying something online, look for promotion codes. Type "promo code for XYZ" into your favorite search engine or visit RetailMeNot.com and search for your store. More often than not, you'll find a great discount code or at the very least free shipping.
2. Subscribe to your frequently read magazines instead of picking them up at the grocery store. You'll save 50% or more off the cover price. Or better yet, read them for free at your local library.
3. Replace incandescent light bulbs with compact fluorescent lamps (CFLs) where you can. They use 75% less energy than incandescent light bulbs and last much longer.
4. Pass on extended warranties from big box stores, such as Best Buy and instead buy them from places like SquareTrade, that offer better coverage for an even better price. You can purchase a SquareTrade warranty when buying your item if the retailer offers it or you can buy it afterward on their website.
5. Buy generic over-the-counter medicine instead of name brand. You can compare the ingredients and their amounts on the side of the box. They're almost always identical and half the price.
6. Ensure your home is properly insulated to get the most bang for your electricity buck. Windows and doors are notorious for leaking air in and out. Replace seals and caulk any cracks to ensure proper temperatures remain inside.
7. Almost all large retailers have a price match guarantee. Check the policy and take advantage.
8. Save your spare change in a jar or piggy bank and after a few months, take it to your bank or a Coinstar machine. While Coinstar charges a fee for cash, you can get a gift certificate for many retailers, such as Amazon.com without paying a service fee.
9. Instead of buying bottled water, buy a filtered pitcher or faucet attachment. They pay for themselves very quickly.
10. Invest in energy-saving power strips that automatically turn off power to devices that aren't turned on. This will keep your vampire electronics from sucking up any more of your money.