How much does it cost to give birth?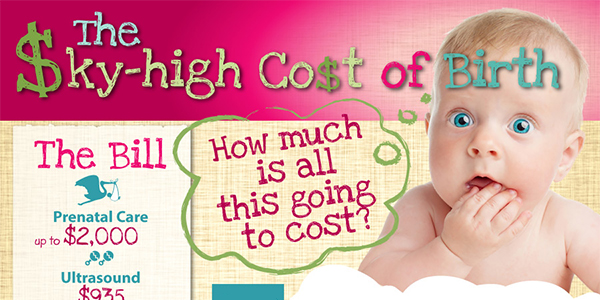 We've talked about how to save and prepare for a baby before, but we haven't talked about how much it costs to give birth. Here's a handy infographic that outlines potential costs that come along with giving birth, and gives you ways to help combat the high prices.
View full infographic: The Sky-High Cost of Birth
Infographic Source: www.humanresourcesmba.net
The following two tabs change content below.
Sydney Alcala is the Vice President of BillCutterz. She enjoys writing about saving money, frugal living and personal finance.
Latest posts by Sydney Alcala (see all)