How much does it cost to give birth?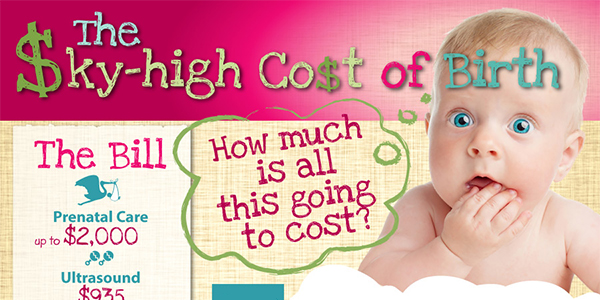 We've talked about how to save and prepare for a baby before, but we haven't talked about how much it costs to give birth. Here's a handy infographic that outlines potential costs that come along with giving birth, and gives you ways to help combat the high prices.
View full infographic: The Sky-High Cost of Birth
Infographic Source: www.humanresourcesmba.net
Sydney Alcala is the Vice President of BillCutterz, and a freelance web designer and writer. She enjoys writing about saving money, frugal living and personal finance. Her website is
gotsmith.com
.
Latest posts by Sydney Alcala (see all)