Best Things to Buy in July
Posted on July 25, 2013 by Malerie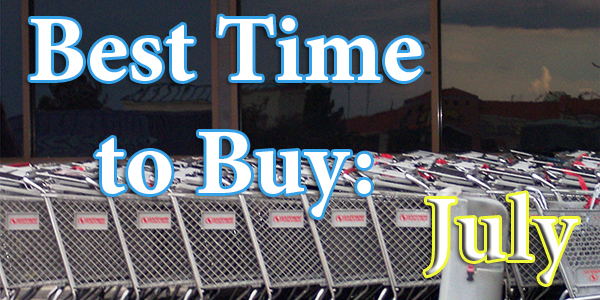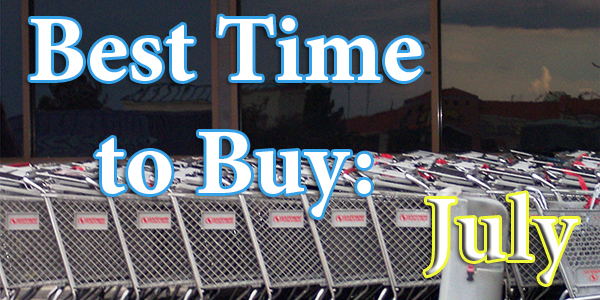 While everyone else is out soaking up the sun at the beach or lounging around by the pool, go ahead and take advantage of big sales during the month of July. If you've been holding out for great deals on certain items here is a list of the best items to buy in July.
Computers
According to Digital Trends most new computers are released in June. Some new models come out toward the end of July for back to school season. This means now is the best time to buy last year's model and get huge discounts. "Prices usually drop by a third or more, depending on the item and the retailer," Kenneth Hoo, content manager at Ben's Bargains told Digital Trends. Also use this to negotiate for free or discounted accessories like printers, external hard drives and laptop cases.
Furniture
Furniture stores get new furniture in August, so they will start pushing out older inventory by slashing prices. You can shop around the several clearance sales in July and find a nice furniture set for 10-50% off the regular price. Since you have the upper hand, negotiate for extra items or more savings.
Home Décor
July falls right in the middle of wedding season, meaning potential wedding gifts are being discounted by retailers. If you've been waiting for a change in décor, this is your chance to snag table linens, dinnerware, vases and other decorative items for a fraction of the normal price.
Grills and Barbecue Pits
One of the largest days for grilling is July 4th. Since Independence Day has passed, along with the huge price markups, now is the time to get the best price on your dream grill.
Tools
If you didn't get a chance to take advantage of the Father's Day sales in June, don't worry. According to Deal News, "July happens to be one of the best months of the year for top-shelf tool deals."
Business and Winter Wear
Because covering up is the last thing anyone wants to do in July, you can find huge discounts on business and winter wear. July is a great time to purchase a nice suite or stock up on a new winter wardrobe.