How to Throw a Frugal Fourth of July Party
Posted on June 28, 2013 by Malerie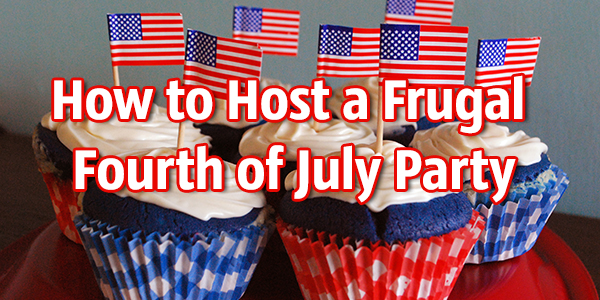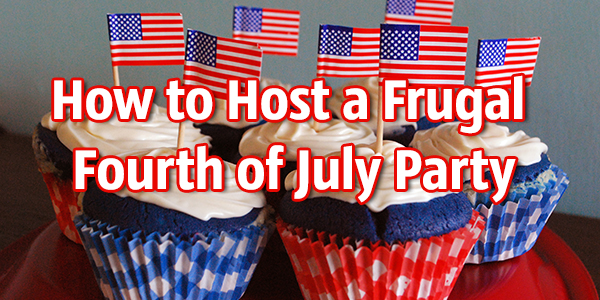 Independence Day is quickly approaching, and Americans are either traveling or stocking up on patriotic décor. This is a great holiday to gather together, show appreciation to our great nation, celebrate and have some fun. If you've decided to host a party this year, don't break the bank doing it. Here are a few tips on how to throw a frugal Fourth of July party.
Decorations
You don't have to buy every red, white and blue item in a store to have your party look nice and patriotic. The "less is more" philosophy can definitely pertain to decorations as well. So, hit up your local dollar store for plastic table covers, balloons, confetti, paper supplies, etc. – stick to the color scheme of course, and get creative. You'd be surprised what you can find for a dollar.
If you'd like to add some special touches to your party, get crafty and search for easy DIY projects. Pinterest is a great place to start, or try to make these simple sand candles for centerpieces from DIY queen Martha Stewart.
Food
Another fun way to save on decorations is to have the food and drinks be the focus. Awe your guests with patriotic pastries and desserts and mingle with them over red, white and blue cocktails.
Backyard barbecues can get expensive if you're serving up steaks and burgers for several guests. Stick to the simple and inexpensive option – hot dogs. You may also encourage guests to contribute by taking a side, soft drinks or their own beer, they won't have a problem with it, and you won't have to take on all of the expenses on your own.
Entertainment
Set up a Slip 'n Slide, some neat DIY star shaped bubble wands or other inexpensive entertainment for the kids while the adults mingle.
If your city doesn't have a restriction on fireworks have your guests take their own sets, as it can be very expensive. If you would like to provide the big finish, look for a firework warehouse since they usually provide better deals.
If your city has a ban on fireworks, you can celebrate with different alternatives. Streamers and confetti would be fun, or try these balloon fireworks. Most cities will host an amazing firework display, so you can arrange for your Fourth of July party to finish off the night with great entertainment provided by your city.