Save Money on Back to School Clothes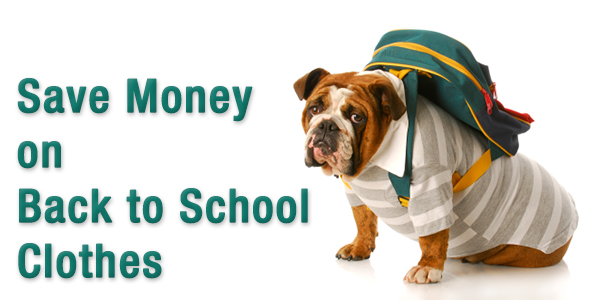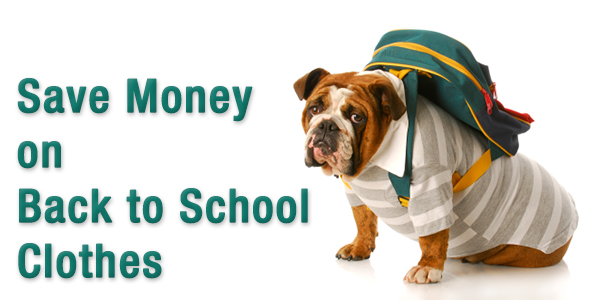 Now that school is back in session, it's time to start thinking about back to school clothes. Some of us have already shopped and taken advantage of pre-school sales during August, but there are still some great deals to be had. Here are four ways to save money on back to school clothes that apply to children and college students.
Take an Inventory
Look through the closet and see what you have and what you need. If you have an abundance of shirts, then you don't need to worry about buying more. If you or your kiddo has a tendency to get holes in shirts or you have a dryer that eats socks, now is the time to figure out how much you need of what items.
Get the Basics
Starting with basic items is the easiest way to save big bucks. Look for sales on items like shorts, pants, socks and underwear. Unless you need a specific brand or fit for pants, generic brands will save you a bundle.
A school uniform can sometimes put you at an advantage, especially when t-shirt requirements are just plain polo shirts. Walmart, Target and other large retailers offer these items at very low prices.
Stay Classic
Instead of trying to keep up with the always-changing fashion trends, stick to classic pieces that will always be in style.
This works especially well if you're already grown and won't need to upgrade your whole wardrobe next year. You can even splurge a little and get some high quality clothing if you stick to this method.
Frugal Accessories
An accessory can pull together an entire outfit and luckily, they can be found for very low prices. Shop the sales at Kohl's, JC Penney, and similar retailers to find great accessories, from jewelry to lunch boxes.
Also take a gander at what your local craft store has – Hobby Lobby has a great selection of inexpensive jewelry pieces that you can make into a fun necklace or earrings with little effort.