6 Back to School Money Saving Tips
Posted on September 5, 2012 by Guest Author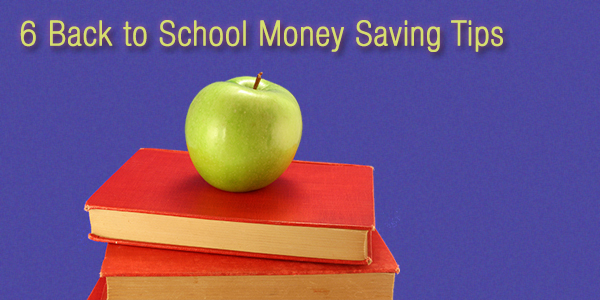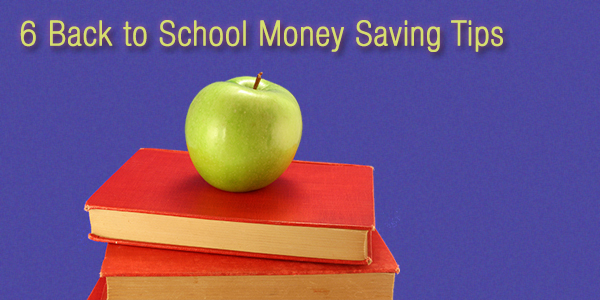 Having kids home for the summer can be fun and interesting, but it can also be stressful. Not only do kids make huge messes and require constant attention, but it becomes expensive to keep them entertained. When kids wake up in the morning, all the way through the day up until they go to sleep, they cost a lot of money. But with school starting back up, luckily you have a reprieve from them. Here are 6 back to school money saving tips.
Babysitting
When you have the kids all summer, lets face it, you do not have time to watch them all day. This can be due to a job, your own schooling, or just needing your alone time. Childcare can become expensive, to the point where it is better for one of the parents to stay at home and watch the children, in the school season this is not usually the case. A couple of ways to save on childcare would be to babysit other peoples children, while watching yours. Then, they could watch their children babysit yours. This way the least amount of work is missed, or the babysitting cost is lowered substantially.
Food
Because the kids are back in school, meals can cost a lot less. Gone are the long breakfasts and lunches, now replaced by a quick meal. A great breakfast that will save a lot of money is oatmeal and a piece of fruit. This is because the oatmeal has a lot of fiber which gives the children long term energy throughout the day. Some schools have cheap lunches available for purchase, or you can make a simple sandwich and throw in some fruits and vegetables.
Supplies
Now that kids are back in school, they need a lot of school supplies. Whether it be pens and pencils, or crayons, and of course a backpack. This cost can add up quickly, it is a good idea to try and lower these costs. Some supplies such as a backpack can be purchased at a second hand store, whereas, the other supplies can be purchased at discount stores.
Walk
Many schools have cut back bus service because of the economy. If your child lives close enough to school, rather than driving him or her, walk with them. Walking is healthy, and it is a great way for you to instill healthy ideas into your child, and it is free compared to driving.
Minimize Clothes
Resist the urge to go wild and buy a bunch of new clothes for your children. Most kids do not need a lot of new clothes for the new school year. If they need some, consider hand me downs or at least second hand stores. The cost of clothing can really add up, especially to a large family.
Educational Weekends
Now that the kids are back in school, weekends have a meaning to them. Take this as an opportunity for education and learning for them as well. Going to museums on the weekends can be cheap and educational. Or better yet, teach them the value of hard work by having them assist you in chores.
Now that your kids are back in school, it is easy to save cash without even thinking. Remember, if a child has a simple and enjoyable life it is probably not going to be expensive. Having expensive electronics and the newest toys can be a determinate to your wallet. Following these simple steps will help you gain traction in your finances.