How to Sell Your Car on the Cheap
Posted on June 18, 2012 by Guest Author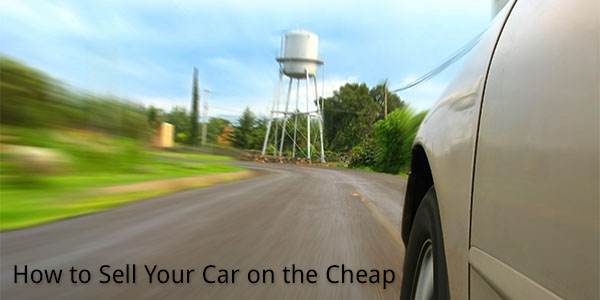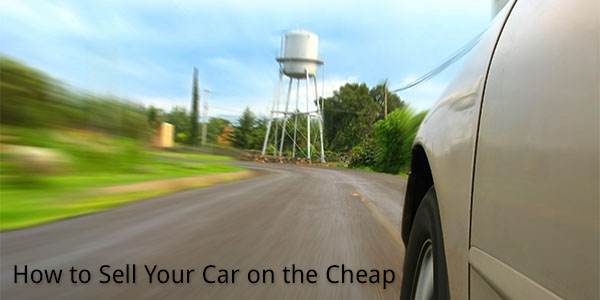 It's no secret among consumers that traditional car dealers vastly undervalue cars that are brought to them for trade-in assessment. Most consumers who want to get a fair price for their vehicle simply skip this process, opting instead for a  cash for cars program. This process, while almost always a great idea, can also be exceedingly expensive for those consumers who don't follow a few big cost-saving tips from the moment they list the vehicle for sale.
1. Free Online and Local Sources for Advertising
The internet is full of websites which exist solely to help vehicle owners sell their car to interested buyers both in their local area and around the country. Those websites are fine, of course, and even quite effective, but they charge a premium for these services that can greatly reduce the actual amount of money being made for a given sale. Some of these websites prefer a flat fee for their services, while others charge a percentage-based fee which should be considered more of a commission. The lesser of two evils is certainly the flat fee, but consumers can actually get away with paying no such fee at all if they list their vehicle in a smart way.
Websites like Craigslist are entirely free to use and they have geographically-based listings that are separated by city or state. This promotes local, in-person sales and a verifiable way to prove payment and insurance. It also speeds the title and registration transfer process by encouraging the buyer and seller to transfer paperwork together, in person, and that might lead to savings in and of itself (see the next tip). Outside of the free services offered by Craigslist, consumers should look into smaller, community-produced newspapers which typically offer free classified listings. This is the best alternative to major newspaper listings which can cost a significant premium.
2. Registration Rebate Programs Offered by the DMV
In several states throughout the country, vehicle owners can actually purchase multiple registration years in bulk at the DMV. This typically is done by the majority of vehicle owners, as it reduces their need to get annual inspections and can actually save them money by applying a multi-year discount to the vehicle registration cost. The thing about these multi-year registrations is that they are typically tied to the vehicle rather than to the owner of that vehicle, and they'll actually transfer with the title after the sale to a new owner. That does not have to be the case, however, and the smart vehicle salesperson will look into avenues for a refund on this money.
When selling a car that still has more than a year left on its current registration, look into registration fee rebate programs offered by the Department of Motor Vehicles. Typically, it's as easy as filing out a simple form at the DMV location during the title transfer process. The license plate number will often be required, as will the current registration document. That fee will be refunded and, upon transfer of the title to the vehicle's new owner, they'll be required to pay for their own registration and the number of years they wish to secure. If the state offers no rebate program, simply advertise the longer registration in the classified ad and charge a small amount on top of the purchase price to recoup the funds.
3. Repair Your Car First
Often, when faced with an older car that needs some expensive repairs, drivers will opt to trade or sell the vehicle rather than pay a large sum to fix the ageing car. That's fine, and it's likely that a buyer will still pay a reasonable price for the car, but it will significantly decrease the overall sales value of the car. Instead of passing the cost of repair onto the new owner, have the repairs done before the car is even listed. It'll result in an initial out-of-pocket expense, to be sure, but it will elevate the vehicle's value and integrity to a level which more than compensates the original owner for this expense. Sometimes, selling a vehicle on the cheap means ensuring the strongest return on investment and the highest sales price, even if that means a temporary high expense.
Smart Selling is the Key to Success
Using free or low-cost listing services, committing any repairs before evaluating the vehicle's sale price and value, and looking into state rebates for registration fees and transfer costs, constitute the three best ways to ensure a strong sale price, fee-free sales process, and the largest amount of money able to be used as a down payment on a new vehicle. Consumers simply need to do research, commit to smart selling, and do what it takes to get the strongest dollar amount for their soon-to-be former automobile.