10 Frugal Beauty Secrets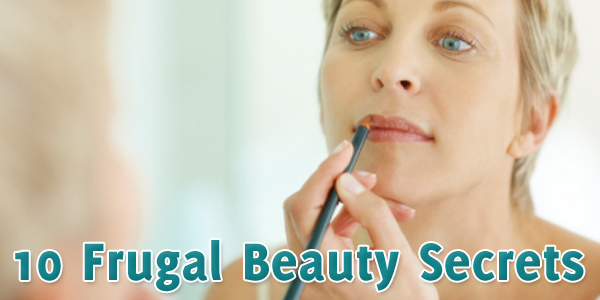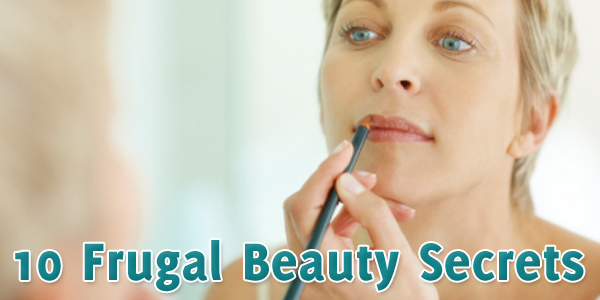 Looking your best doesn't have to be expensive. Care for your skin, hair, and body, with salon quality products, without the salon price tag. Here are 10 frugal beauty secrets to make self care more affordable.
1. Make Your Own Shampoo and Conditioner
Do you know you probably already have everything you need for healthy hair care in your kitchen? Some popular home ingredients for beautiful, healthy hair include avocado, baking soda, and vinegar. Here are three great resources that will provide you with recipes so you will never have to buy shampoo or conditioner again. DIY Shampoo: The Baking Soda Experiment via Wisebread will be a family favorite for the kids because of the fizz and pop sounds accompanied with the application. The 5 Hair Conditioners You Can Make at Home from Wisebread will provide recipes for salon quality deep conditioning, or your everyday conditioner. Tip Hero offers 3 Ways to Incorporate Vinegar in Hair Care Routine. The article explains how a simple ingredient like vinegar can be used to restore shine to hair, fight dandruff, and clean styling tools.
2. Healthy Skin via Good Nutrition
If you want healthy, radiant skin, but don't want to spend a single penny, then practice good nutrition. Eat healthy by avoiding sodas, sugary foods and fatty foods and keep your body hydrated. See also Wisebread's article on 5 Best Skin Care Tips for People on a Budget.
3. Face Masks Recipes
Avocado can be used for both hair and facial treatments. See Wisebread's recipe for Avocado Face Mask and other Natural Beauty Experiments.
4. DIY Acne Treatment
Parents with teenagers know how expensive and ineffective most acne treatments can be. Here are two resources from Tiphero, 8 Great Natural DIY Beauty Products and 5 More Frugal Acne Treatments which offer natural, frugal acne remedies.
5. Teeth Whitening with Strawberries
Teeth whitening treatments can be expensive and sometimes dangerous over time for teeth. A natural solution to removing stubborn stains from your teeth is strawberries. Rub Strawberry pulp directly on teeth to gently clean and remove stains. Curious as to what other uses and benefits strawberries have in your beauty routine? Here are 8 Ways to Incorporate Strawberries into Beauty Routine via Tiphero.
6. Scalp Care with Brown Sugar
Mix olive oil and brown sugar to make a thick paste and massage into wet hair to help fight dandruff and itchy scalp. View additional natural scalp beauty recipes with simple ingredients at Scalp Scrub Recipes via the Natural Beauty Community.
7. Restore Summer Damaged Hair
Does your skin need a boost after all the sun exposure over the summer? Tip Hero offers 5 Tips for Reversing Summer Skin Damage which are simple and affordable.
8. Remove Wrinkles with Seedless Grapes
Have you spent a lot of money in the past on creams and lotions to reduce wrinkles? Try a natural, simple solution like seedless grapes. Simply mash seedless grapes and apply to face and neck once a day for smoother skin. DIY offers more Natual Foods for Beauty.
9. Egg Yolk Dry Skin Treatment
There is nothing wrong with having egg on your face when it gives you soft and silky skin for next to nothing. Check out more Frugal Beauty Tips, such as anti-freckle cream from pumpkin seeds and various uses for coconut oil, via Frugal Living Tips.
10. Baby Soft Skin with Powdered Milk Bath
Avoid spending money on fancy bath beads and bubble baths by getting baby soft skin with a powered milk bath. See more Homemade Beauty Products at Frugal Living Now.